Cast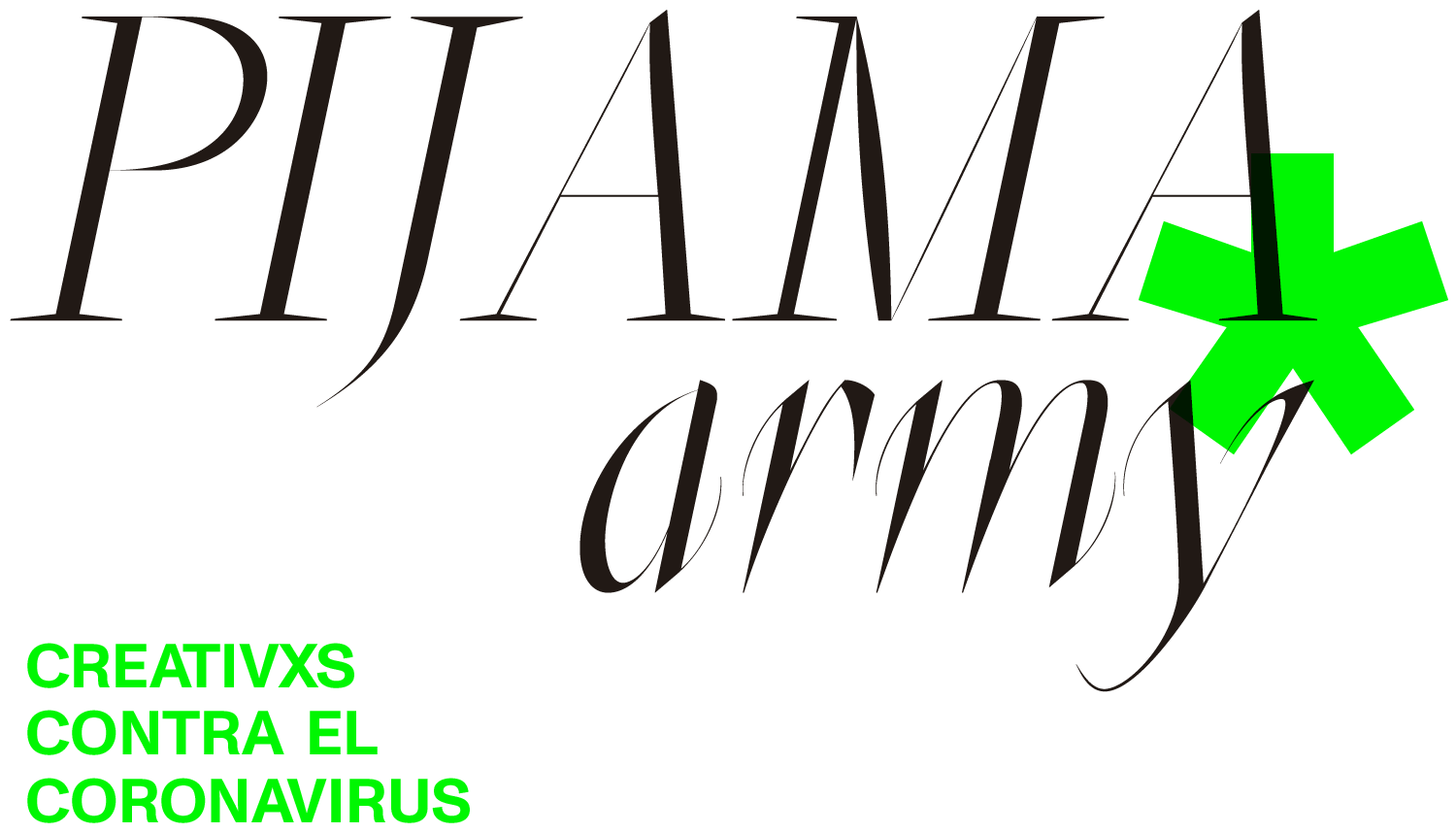 WE MIGHT NOT HAVE NATURAL LIGHT.
WE MIGHT NOT HAVE TOILET ROLL.
WE MIGHT NOT HAVE CHANGED OUT OF OUR PIJAMAS FOR…
HOW MANY DAYS NOW?
BUT WE DO HAVE CREATIVITY.
AND WE DO HAVE PHONES.
(PLEASE REMEMBER TO DISINFECT YOUR SCREENS)

THE PEN IS MIGHTIER THAN THE SWORD.
THE WACOM MORE POWERFUL THAN A WHACK.
THE 3D PRINTER HAS PROVEN ITSELF PRETTY DAMN IMPORTANT THIS WEEK.
BUT RIGHT NOW, A LITTLE HELP FOR THE ICUS ACROSS OUR COUNTRY IS MORE POWERFUL THAN ANYTHING.

DONATE, BID, SHARE. DO WHAT YOU CAN.
IT'S NEVER BEEN EASIER TO CHANGE THE WORLD WHILST NOT HAVING TO CHANGE OUT OF YOUR PIJAMAS.

TAKE THE OPPORTUNITY,
YOU ABSOLUTE NINJA.


How it
works
ON OUR INSTAGRAM PAGE WE'LL BE LAUNCHING 24 HOUR AUCTIONS ON PIECES FROM THE COOLEST CONFINED CREATIVES OUT THERE.
1
FIRST OF ALL FOLLOW (AND SHARE PLZ)
2
CHECK THE FINISH TIME ON THAT
EYE POPPING PIECE YOU JUST CAN'T
LIVE WITHOUT.
3
START BIDDING IN THE COMMENTS.
4
THE HIGHEST BID AT CLOSING TIME WINS.
WE'LL SLIDE INTO YOUR DMS.
5
MAKE YOUR DONATION FOR THE RIGHT AMOUNT AT YOMECORONO.COM
6
SEND US PROOF OF YOUR DONATION
AND GET YOUR WELL SANITISED HANDS
ON SOMETHING PRETTY.
WE'LL PUT YOU IN TOUCH WITH THE CREATIVE SO THAT YOU CAN ARRANGE SHIPPING. WE CAN'T GUARANTEE THAT YOUR PIECE WILL SHIP DURING QUARANTINE, BUT GOOD THINGS COME TO THOSE WHO WAIT.

GRACIAS TO THESE COVID CRUSHING CREATIVES
Malika Favre / Carla Cascales / Tiago Majuelos / CALÍOPE / Maria Roch / 4Collectors / Rice / Mònica Figueras / Martina Matencio / Alpha Decay / Anne Roig / Viana Fan / Pablo Benito / Anne Roig / Mua Movement / Indra Zabala / Adriana Eskenazi / Albert Riera Galceran / Albert Romagosa Ricard Jorge / Laia Benavides / Morgana / Bernat Daviu / Berta Cabestany

LOVINGLY COORDINATED BY